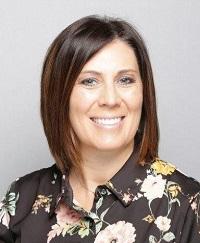 DANIELLE SHARKEY, RN, APRN, MSN
Vice President, Quality and Patient Safety
Ms. Sharkey, who came to Cooper in 2001, provides administrative oversight and management of a system-wide quality and performance improvement plan (QAPI). Departments in her division include patient safety, infection prevention, performance improvement, regulatory compliance, clinical documentation improvement and medical staff services. Previous roles included clinical educator, patient safety manager, and assistant vice president of Regulatory/Patient Safety. Prior to Cooper she was a staff nurse for six years on a medical-surgical unit at a local community hospital.
Ms. Sharkey graduated from Holy Family University with her bachelors of science in nursing in May of 1995. She obtained her masters of science in nursing from the University of Medicine and Dentistry of NJ (acquired by Rowan University) in May 2001 with a focus as an adult nurse practitioner. She is trained in Lean Six Sigma methodology and is a certified Change Agent/Green Belt with a history of success in many quality and regulatory initiatives.
Ms. Sharkey is a transformational leader, generating vision and empowering her team members.