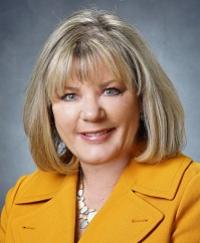 Vice President, Ambulatory Operations
Ms. Bass joined Cooper in July 2015. She is responsible for the oversight of 70+ medical practices in collaboration with institute leadership, providers, and staff to ensure high quality care and excellent service for the patients we serve.
With more than 28 years in the health care industry, Ms. Bass has served in hospital and ambulatory leadership roles focusing on patient experience, regulatory affairs, and patient access. Prior to joining Cooper, she served as consultant/coach and national speaker for the Studer Group, working closely with the executive leadership teams of numerous partner health care organizations to build a foundation for cultural transformation and operational excellence. Ms. Bass has also held leadership positions at Oregon Health and Science University, University of Missouri Health Care and Health Care Administration. She has been a national speaker on topics related to value-based purchasing, employee engagement, physician satisfaction, and patient experience. Her focus is helping organizations use patient perception of care and quality metrics to improve organizational outcomes.  
Ms. Bass has served on the board of directors for Missouri Medical Group Management Association, and is a member of the American College of Medical Practice Executives and American College of Healthcare Executives. Kim earned her bachelor of arts degree in business administration from Rutgers University.