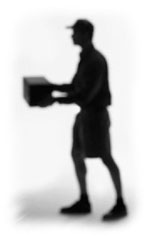 At the Bone and Joint Institute we understand the importance of enabling our patients to return to work as quickly and safely as possible. That is why we view those injured in the workplace as "industrial athletes."
Common work injuries include spine disorders – particularly in the heavy machinery and transportation industries – and cumulative trauma from repetitive motions, which causes carpal tunnel syndrome and tendinitis. The incidence of cumulative trauma continues to increase as computer usage grows.
Our carefully coordinated evaluation and treatment protocols are designed to provide leading-edge care as expeditiously as possible. Our team of physicians, nurses, physical and occupational therapists, and a host of other staff members have worked tirelessly to create an integrated care delivery network that is known for its outstanding clinical care and customer service outcomes.