Education and Research Building
The Education and Research Building is used for Advanced Cardiac Life Support (ACLS), Neonatal Resuscitation Program (NRP), and Pediatric Advanced Life Support (PALS) training courses. Class take place in classroom 226.
Cooper employees must park in their designated parking garage. Non-employees should park at One Cooper Plaza for all courses.
For more information about Life Support Training, call: 856.342.2009
To contact the front desk of this building, call: 856.757.7743
Offices at This Location
No offices found at this location.
Campus Map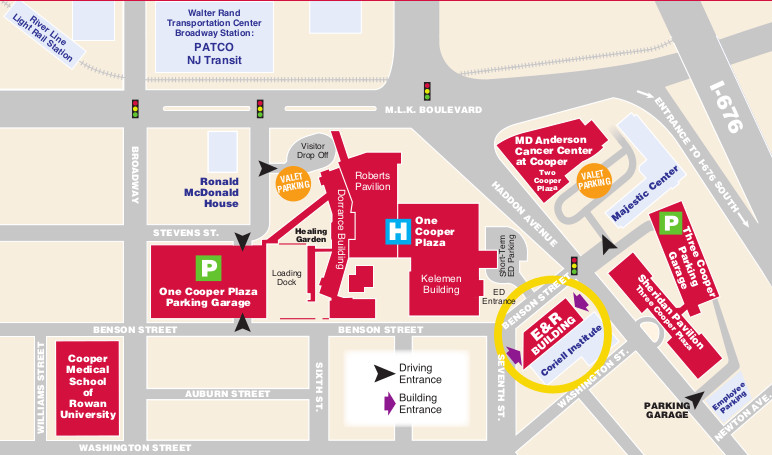 View or Print PDF