Cooper University Health Care, a leading academic health system, provides complete neuroscience care to patients from all over the region. Our team of experts offers the latest diagnostic testing and novel treatment options for conditions ranging from general and complex neurological disorders to neurological emergencies, in addition to advanced rehabilitative services.
Internationally Renowned Leadership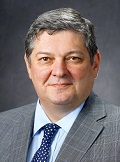 Tudor G. Jovin, MD, an internationally renowned neurologist who played an instrumental role in the advancements of acute stroke patient care, joined Cooper as Medical Director of the Cooper Neurological Institute in 2019. Under Dr. Jovin's leadership, Cooper has seen significant growth in physician recruitment, breakthrough nonsurgical and surgical treatment options, neuroscience research, and clinical trials.
Unmatched Neuroscience Expertise
The Cooper Neurological Institute includes physicians and advanced practice providers in neurology, neuropsychology, neurosurgery, and physical medicine and rehabilitation. Our specialists work closely together to provide patients with the highest-quality care, management, and support for the following:
Aneurysm and vascular malformations of the brain and spinal cord
Brain tumors
Cerebral palsy
Concussion and traumatic brain injury
Epilepsy and seizures
Headache disorders
Memory disorders and dementia
Movement disorders    
Musculoskeletal disorders
Neuroimmunology (multiple sclerosis)
Neuromuscular disorders
Neurophysiology (EEG and EMG)
Neuropsychology
Neuroradiology and neurodiagnostic testing
Spinal disorders
Stroke
Comprehensive Stroke Center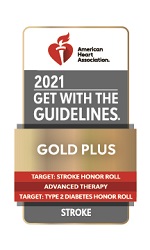 The CNI Stroke Program was recently awarded The Joint Commission's Gold Seal of Approval® and the American Heart Association/American Stroke Association's Heart-Check mark for Advanced Certification for Comprehensive Stroke Centers. The Gold Seal of Approval® and the Heart-Check mark represent hospitals with the highest level of stroke care and are symbols of quality from their respective organizations. Cooper is one of only seven hospitals in New Jersey and the only one in South Jersey to achieve this significant certification.
When it comes to neuroscience, Cooper's expertise is unmatched. If you or a loved one needs neuroscience care, call 856.536.1141 for an appointment to see a Cooper expert or use our online appointment request form.