Confidentially Speaking is the Employee Assistance Program monthly newsletter.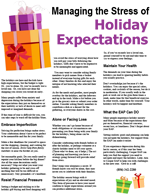 Managing the Stress of Holiday Expectations 2021

Click here to Read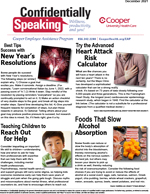 December 2021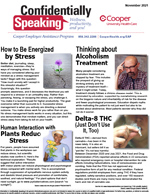 November 2021
October 2021
September 2021
August 2021
July 2021
June 2021
May 2021
April 2021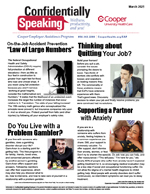 March 2021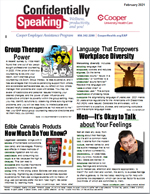 February 2021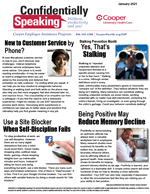 January 2021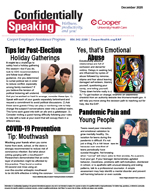 December 2020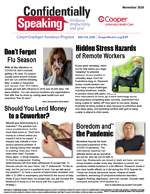 November 2020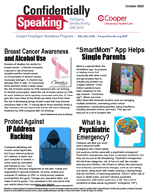 October 2020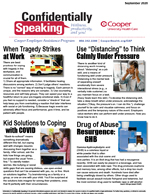 September 2020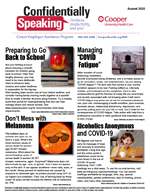 August 2020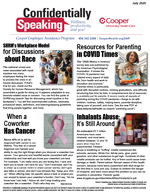 July 2020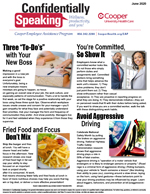 June 2020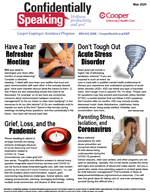 May 2020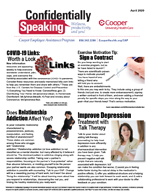 April 2020
COVID-19 Links
Exercise Motivation Tips
Relationship Addiction
Talk Therapy for Depression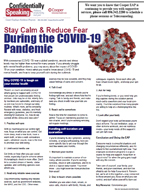 Special Edition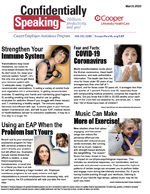 March 2020
Strengthen Your Immune System
Coronavirus Fear and Facts
Music Can Make More of Exercise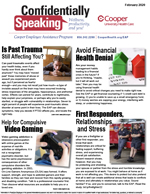 February 2020
Effects or Past Trauma
Avoiding Financial Health Denial
Help for Compulsive Video Game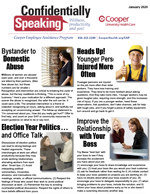 January 2020
Bystander to domestic Abuse
Election Year Politics and Office Talk
Improve Your Relationship With Your Boss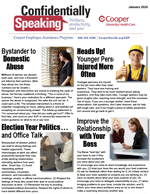 December 2019
Holiday Family conversations
Moving Beyond Just coping
Use the EAP for Acute Stress
And more!
      Click here to view the December 2019 issue of Confidentially Speaking.