Inside Jersey Magazine's Top Doctors for Children 2015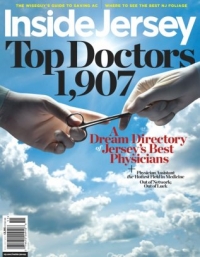 Inside Jersey Magazine is proud to present Castle Connolly's 2015 list of Top Doctors for Children's Health. New Jersey has some of the best doctors in the country, and these physicians listed here are among those leading the field in treating children and childhood ailments. Their surveys, by mail and online, are sent to thousands of physicians and other healthcare professionals asking them to identify excellent doctors in every specialty in their region.
Congratulations to the 20 Cooper University Physicians and four community physicians who were recognized by Castle Connolly's physician-led research team.
*Calculations in the introduction for this page are based upon the number of Cooper medical staff members included in the referenced issue on the date of publication and are not necessarily reflected in the listings contained on this page, as only current medical staff members are displayed.
Cooper University Physicians - Inside Jersey Magazine's Top Doctors for Children 2015
Teaching Affiliate Staff / Community Physicians
Cooper Medical Staff / Community Physicians