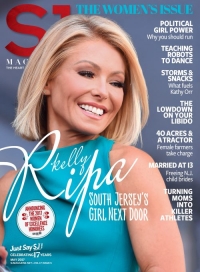 From SJ Magazine: "These doctors are dedicated to providing their patients with compassionate, quality care – and they just so happen to be women. Here's our annual listing of female physicians featured in the past year's Top Docs and Top Docs for Kids lists. We congratulate and thank these female leaders for leading the way to happier, healthier communities right here in SJ."
Congratulations to our Cooper Top Docs and the staff supporting them in their commitment to making a difference in the lives of their patients.
Learn more by clicking on the profiles below:
Cooper University Physicians - SJ Magazine's Top Female Docs 2017
Cooper Medical Staff / Community Physicians
*Calculations in the introduction for this page are based upon the number of Cooper medical staff members included in the referenced issue on the date of publication and are not necessarily reflected in the listings contained on this page, as only current medical staff members are displayed.