At Cooper University Health Care, we demonstrate our quality, excellence, and safety in everything we do. We are proud to have our efforts recognized regionally and nationally in a number of ways:
We are accredited by numerous organizations that conduct surveys and thorough reviews of our facilities, processes, and staff. 
We have partnerships with organizations that hold our same high standards.
We are recognized by many independent, national organizations for our standards of quality, excellence, and safety.
Accreditations
Cooper University Health Care is continually prepared for survey in compliance with the highest levels of quality car and patient safety standards as set by The Joint Commission, CMS (Centers for Medicare and Medicaid Services), New Jersey Department of Health, and many other regulatory, licensing, and accrediting agencies.
Centers for Medicare and Medicaid Services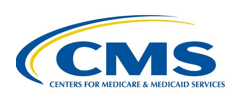 The Centers for Medicare and Medicaid Services (CMS) ensures effective, up-to-date health care coverage and to promote quality care for its beneficiaries. CMS's hospital survey process is part of the hospital provider's agreement for Medicare and Medicaid reimbursement. CMS develops Conditions of Participation (CoPs) and Conditions for Coverage (CfCs) that health care organizations must meet to begin—and continue—participating in the Medicare and Medicaid programs. These minimum health and safety standards are the foundation for improving quality and protecting the health and safety of beneficiaries.
The Joint Commission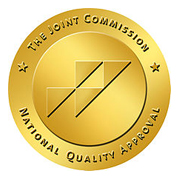 The Joint Commission is an independent, nonprofit organization that has been the nation's predominant standards-setting and accrediting body in health care since 1951. The Joint Commission's comprehensive accreditation process evaluates an organization's compliance with state-of-the-art standards that focus on improving the quality and safety of care and other accreditation requirements. Joint Commission accreditation is recognized nationwide as a symbol of quality that reflects an organization's commitment to meeting certain performance standards. To earn and maintain The Joint Commission's Gold Seal of Approval™, an organization must undergo an on-site survey by a Joint Commission survey team at least every three years (Laboratories must be surveyed every two years).
The Joint Commission Hospital Accreditation,
Advanced Certification for Comprehensive Stroke Center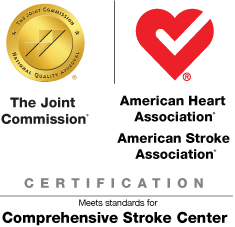 Cooper University Health Care has earned The Joint Commission's Gold Seal of Approval® and the American Heart Association/American Stroke Association's Heart-Check mark for Advanced Certification for Comprehensive Stroke Centers. The Gold Seal of Approval® and the Heart-Check mark represent hospitals with the highest level of stroke care and are symbols of quality from their respective organizations. Cooper is one of only seven hospitals in New Jersey and the first in South Jersey to achieve this significant certification. Advanced Certification for Comprehensive Stroke Centers is awarded for a two-year period to The Joint Commission-accredited acute-care hospitals.
Cooper Neurological Institute Stroke Program
New Jersey Department of Health

The Department of Health oversees all aspects of public health services. It is responsible for oversight of health care institutions, hospital financing, public health and environmental laboratory services, senior services, health care policy and research, minority and multi-cultural health and preparedness for and response to all health-related aspects of terrorism. The NJ Department of Health conducts on-site surveys of health care facilities that request state licensing.
MBSAQIP Accredited Comprehensive Center With Adolescent Qualifications

Cooper University Hospital is an MBSAQIP Accredited - Comprehensive with Adolescent Qualifications Center, which means that we have met the Metabolic and Bariatric Surgery Accreditation and Quality Improvement Program's rigorous criteria for safe, high-quality surgical care for adult and adolescent patients. To learn more about this accreditation, visit https://www.facs.org/quality-programs/mbsaqip.
Other Regulatory Bodies
Cooper meets accreditation or licensing criteria for a number of other agencies and organizations. Some of these organizations are:
American Academy of Sleep Medicine
Accreditation Council for Continuing Medical Education
Accreditation Council for Graduate Medical Education (ACGME)
American Association of Blood Banks (AABB)
American College of Cardiology
American College of Radiology
American Society of Radiation Oncology
American College of Surgeons
American College of Surgeons Commission on Cancer
American Institute of Ultrasound in Medicine
American Society for Metabolic and Bariatric Surgery
Bureau of X-Ray Compliance/Technologies Certification Section
CDS
CLIS (CMS) Laboratory Accreditation
College of American Pathologists (CAP)
Drug Enforcement Agency (DEA)
Food and Drug Administration (FDA)
Department of Environmental Protection
Intersocietal Accreditation Commission (IAC) for Vascular Laboratories
Joint Review Committee in Education in Radiologic Technology (JRCERT)
National Accreditation Program for Breast Centers
National Accreditation Program for Rectal Cancer
New Jersey Board of Pharmacy
NJDEP Bureau of X-Ray Compliance
NJDEP Radioactive Materials Program
Partnerships
As an organization focused on quality, Cooper partners with institutions that can help it bring the highest quality care and education to South Jersey and the greater Philadelphia region through expanded patient care services and medical education.
MD Anderson Cancer Center at Cooper

The new MD Anderson Cancer Center at Cooper brings together the world-renowned expertise of University of Texas MD Anderson Cancer Center and Cooper University Health Care's regional leadership in a partnership that opens up a broader range of treatment options and clinical trials for cancer patients in South Jersey, Delaware and the Greater Philadelphia region. The cancer specialists at MD Anderson at Cooper employ MD Anderson's proven treatment protocols and consult regularly with specialists at MD Anderson.
Cooper Medical School of Rowan University

Cooper Medical School of Rowan University is the first and only allopathic (MD-granting) medical school in South Jersey. An innovative curriculum at this mission-driven medical school emphasizes community service and early exposure to patient care to nurture physician leaders who are focused on the future of health care. CMSRU's faculty are drawn from among Cooper's regionally, nationally and internationally renowned medical staff.