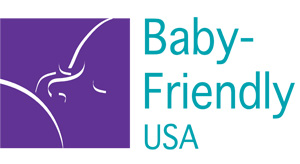 The Maternal-Fetal Medicine Program at Cooper University Health Care provides expert, high-quality care for mothers and babies with high-risk and low-risk conditions.
If you are a high-risk mother, the Cooper maternal-fetal medicine specialist will work closely with your obstetrician to develop a plan of care tailored to your personal needs and medical history. Although you may see the maternal-fetal medicine specialist several times during your pregnancy, your obstetrician will continue to manage your pregnancy and deliver your baby (in most cases). Your maternal-fetal medicine specialist may consult with a neonatologist—a pediatrician who cares for newborns with special medical needs—before the delivery to make sure all necessary services are in place.
Why Choose Maternal-Fetal Medicine at Cooper University Hospital
More Experience: Cooper's Maternal-Fetal Medicine program was established in 1989, earlier than any other program in South Jersey. Our physicians see more than 20,000 patients a year, making it one of the largest programs in the Delaware Valley.
Highly Trained, Expert Physicians: All of our maternal-fetal medicine physicians completed a four-year residency in obstetrics and gynecology and then spent additional years in fellowship training exclusively in high-risk pregnancies. Cooper's maternal-fetal medicine specialists are all board certified by the American Board of Obstetrics and Gynecology.
Specialists in Ultrasound: Cooper's maternal-fetal medicine doctors are experts in performing ultrasounds on women with high-risk as well as low-risk pregnancies. Cooper is one of only a few sites in South Jersey that is accredited by the American Institute of Ultrasound in Medicine.
Accurate Detection of Birth Defects: Maternal-fetal medicine specialists, who focus only on pregnancy, have a higher detection rate of birth defects than most radiologists, who spend much of their time performing other body imaging studies. We pride ourselves on accurate detection of birth defects without over-estimating the risks.
Access to the Latest Medical Advances: Our maternal-fetal medicine physicians all hold faculty positions at Cooper Medical School of Rowan University, so we stay up-to-date on the latest diagnostic and treatment advances, and on new research on complicated pregnancies.
Locations Close to You: We have maternal-fetal medicine offices at six convenient locations throughout South Jersey.
The Regional Perinatal Center
The regional perinatal center at Cooper is one of two of perinatal centers in the seven southern-most counties of New Jersey. As part of Cooper's regional perinatal center, Maternal-Fetal Medicine is one of a complete range of services that can meet any need you might have during your pregnancy or after the birth of your baby. According to the World Health Organization (WHO), the perinatal period ranges from 22 weeks gestation to 7 full days after birth. It is in this period where many of the common fetal conditions may begin and cause the most significant effect on the child.
The center is equipped with all of the most advanced diagnostic equipment, including obstetrical ultrasonography and fetal echocardiography. The maternal-fetal medicine specialists at Cooper are experienced in all of the most advanced procedures that will best diagnose your condition and begin an immediate treatment plan.
Reasons to See a Maternal-Fetal Medicine Specialist
There are certain medical risk factors related to pregnancy that will put a person at higher risk of disorders or abnormalities. It is important to review all risk factors and identify them early in your pregnancy.
Medical conditions in the mother: Diabetes, hypertension (high blood pressure), cancer, HIV or other infections, advanced maternal age (older than 35 at the time of delivery), medication exposure
Fetal conditions: Multiple gestations (two or more babies), birth defects, growth problems of the baby, prior child with birth defects, growth abnormalities
Abnormal pregnancy conditions: Preterm labor, premature rupture of membranes, placental separation, placenta previa (placenta covering the cervix)
Low-risk pregnancies: Uncertain due date, anatomy screening
Consult with an Expert
If you feel that you may fit any of the risk factors above, then the best first step may be an in-person consultation with a specialist. The maternal-fetal specialists at Cooper will review your medical history and engage in a conversation with you that best reviews any risks you may want to closely monitor. In some cases, the specialist may recommend further diagnostic testing to best understand the next steps you will pursue.
Perinatal Consultations: Maternal-fetal medicine specialists are available to speak with you before and during pregnancy to discuss high-risk conditions of you and your baby, so that you can have a complete understanding of the risks of pregnancy.
Genetic Consultation: Our board-certified genetic counselor is available to review your detailed family history, discuss risk factors for birth defects for your unborn child, and explain the benefits and risks of tests that help diagnose fetal conditions. You may want to consider genetic counseling if you are older than 35, had a previous child with a birth defect or a genetic abnormality, or are concerned about medication exposure or environmental exposures.
Advanced Diagnosis for Fetal Conditions
Cooper University Health Care's Maternal-Fetal Medicine Program offers comprehensive diagnostic services for low-risk and high-risk pregnant women, including:
Obstetrical Ultrasonography: Our high resolution 2D, 3D, and 4D ultrasounds allow us to image the baby to diagnose many types of birth defects.
Down Syndrome Screening: We are certified by the Maternal Fetal Medicine Foundation to perform sequential screening, which, along with blood tests, can detect 90 percent of fetuses with Down syndrome and Trisomy 18.
Fetal Echocardiography: If a heart defect is suspected, we can perform detailed imaging of the baby's heart. We also work closely with our pediatric cardiologists to help diagnose and treat babies with congenital heart defects, both prior to and following delivery.
Genetic Procedures: Our maternal-fetal medicine specialists offer specialized procedures to diagnose chromosomal abnormalities such as Down syndrome, including chorionic villus sampling (CVS) and amniocentesis.
Other Invasive Testing: In select cases, we are able to perform percutaneous umbilical blood sampling (PUBS) to sample the baby's blood and when necessary to transfuse the baby in cases of fetal anemia.
Antepartum Fetal Testing: We perform tests for fetal well-being, including non-stress tests, biophysical profiles, and amniotic fluid assessment, for babies at higher risk for problems prior to delivery.
Contact Us
For an appointment with a Cooper maternal-fetal medicine specialist, please call 800.8.COOPER (800.826.6737).