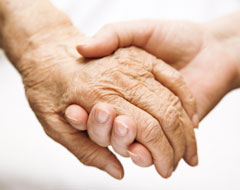 If you or a loved one has been touched by cancer, you may be interested in supporting the efforts of MD Anderson Cancer Center at Cooper. Your support will help advance patient care by:
Discovering new ways to prevent, diagnose and treat cancer
Building and equipping the most advanced facilities for patient care and research
Providing low- or no-cost cancer screenings and education to the community
Delivering care and providing supportive services to cancer patients and their families
Ways to Give
Your gift to MD Anderson Cancer Center at Cooper will help Cooper provide the best in comprehensive cancer care, close to home. 
Create Your Legacy
Help MD Anderson at Cooper provide patients with access to advanced cancer care through a naming opportunity.  Make a gift in your won name, company name, or in hor or memory of a caregiver, friend, colleague, or loved  one.  Your generosity will be recognized for years to come. We have a number of naming opportunities available. Learn more.
Artful Healing
Paired with life-saving cancer treatment, the thoughtfully curated artwork, created by New Jersey artists, adorns the walls in the Camden cancer center helps our patients heal emotionally and spiritually. Become a patron of the arts.
Pink Roses Teal Magnolias
Pink and Teal is the power of hope and the strength of sisterhood, touched by the exceptional and compassionate work at MD Anderson at Cooper. Since 2010, the Cooper Foundation's Pink Roses Teal Magnolias event has been raising funds to support MD Anderson at Cooper's breast and gynecological cancer clinical and research programs. Learn more. 
Make a Gift Create Your Legacy
Support MD Anderson Cancer Center at Cooper today! Make a gift online.
To support this vision, and to make a gift to MD Anderson Cancer Center at Cooper, visit the Foundation website or contact Dina Mathews-Laurendeau, Director of Development at The Cooper Foundation at 856.963.6703 or mathews-dina@cooperhealth.edu