South Jersey Magazine's Top Physicians for Women 2014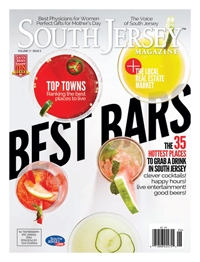 Once again, Cooper University Health Care is proud to announce South Jersey Magazine's 2014 "Best Physicians for Women," a list of the region's best physicians to trust in women's health care. This year's roster was compiled in two ways: a third-party medical information provider, Best Doctors, Inc., a Massachusetts based company that rates and profiles medical professionals throughout the U.S.; as well as reader's choice through an online poll.
Congratulations to the 40 members of Cooper University Health Care's Medical Staff, which includes our University Physicians and community physicians with privileges, for their selection in the issue.
40 Cooper University Physicians and 12 community physicians were recognized by South Jersey Magazine from information provided by Best Doctors, Inc.
Learn more about each of our "top physicians" by clicking on their profiles below: