Psychological Services for Children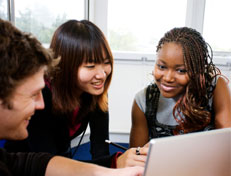 Many students benefit from participating in support services as part of their remediation program. That's why the Cooper Learning Center helps children and adolescents with emotional and educational disabilities.
Treatment plans emphasize collaboration between school, parents, and when necessary, other health care practitioners. We work closely with parents to help them manage children who are showing signs of difficult behavior. Children who are showing signs of anxiety and difficulty adjusting to school and other situations also benefit from our program. When the emotional needs of students are addressed, they become better able to grow academically. Counseling can be individual or include the family.