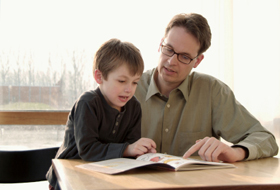 What services are available at the Cooper Learning Center for parents of children with learning, attention and/or behavioral issues?
We identify challenges caused by learning disabilities (Assessment Services). 
We provide individualized programs to build literacy skills (Remediation).
We offer psychological services to help clients and family members deal with learning disabilities (Psychological Services for Children).
We conduct parent-training programs offered at schools through parent associations and in collaboration with the The Ripa Center for Women's Health & Wellness at Cooper.
We provide resource information, including hand-outs, and references to professional literature and books.