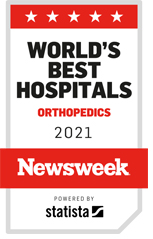 Cooper Bone and Joint Institute physicians and surgeons are experts you can count on to treat any orthopaedic injury or problem. From the simplest injury to the most complex surgical interventions, we offer innovative surgical and non-surgical treatment options for patients of all ages.
Expert Team
Our orthopaedic physicians are highly trained and specialized, treating thousands of patients each year. Our skilled and expert staff includes board-certified and fellowship-trained orthopaedic surgeons and physicians, physician assistants, and certified nurse practitioners.
We treat every patient as an individual and will work directly with your primary care provider to match a treatment plan to your individual goals and needs. Our team provides the latest in surgical and non-surgical treatment options for your orthopaedic issue or injury.
Our goal is to come up with the best course of treatment to get you back to living as quickly and safely as possible.
Specialized Care
Cooper Bone and Joint is proud to care for all types of orthopaedic conditions. Learn more about our specialty areas below: