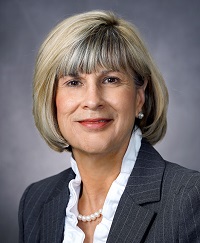 I have been a registered nurse for more than 30 years. Over that time, I've seen it all. But our profession has never experienced the challenges that we face today. The COVID-19 pandemic significantly affected health care and profoundly changed our profession.
Today, we face a shortage of nurses, increasing stress and burnout, and a rise in workplace violence. Despite these challenges, most nurses still love serving others and caring for their patients. Nursing is a calling, and we want to follow our passion and do it well.
At Cooper, we strive to support nurses the best we can. Our focus is on creating a collaborative environment, comprehensive education, and clinical excellence.
New nurse graduates are provided with a skill review intensive during orientation as well as a residency with peer support and mentorship for their first two years of employment. Experienced nurses have opportunities for advanced clinical, technical, and management training to transition into highly specialized roles, ambulatory settings, or leadership positions.
Cooper University Health Care is a leading academic health system in a competitive market. Cooper nurses are prepared to work alongside some of the best clinicians in the world to treat unique and complex cases.
If you're looking to learn, grow, and advance in your nursing career, Cooper University Health Care is the right place for you. Join us today. Learn why there are nurses … and then there are Cooper nurses.
Kathy Devine, DrNP, NEA-BC
Senior Vice President and Chief Nursing Officer